[CONNECTED COMMUNITY UPDATE]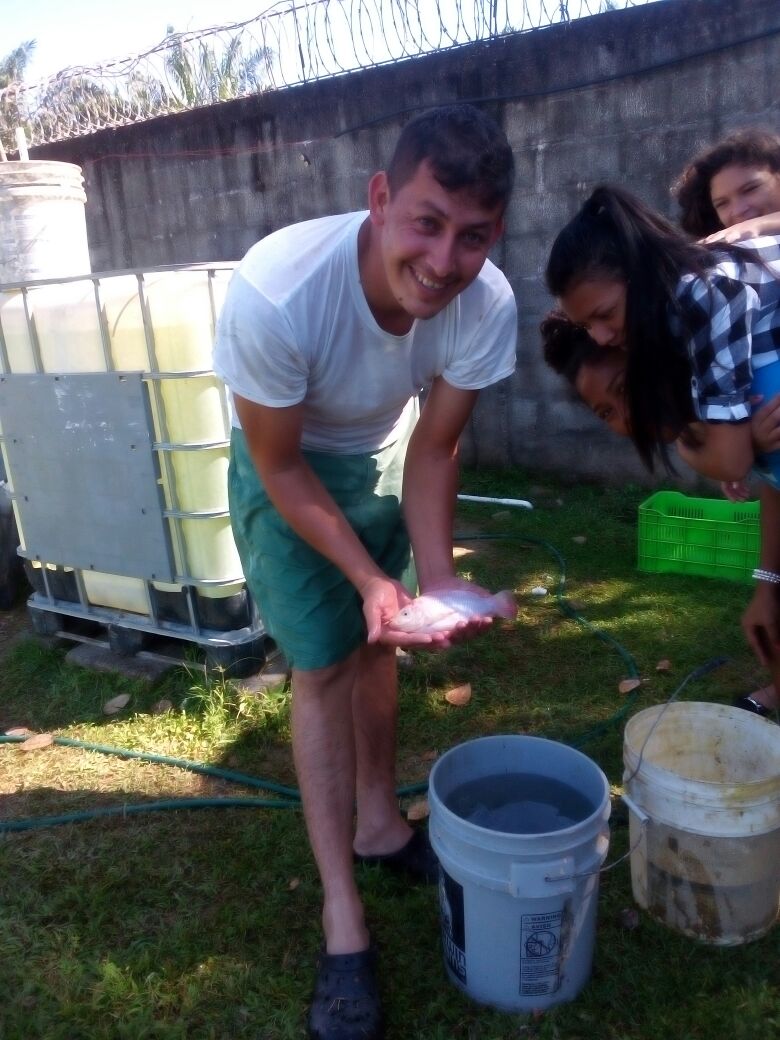 Here Pastor Alison of La Masica, Honduras holds on of the Tilapia he raised in a new Aquaponic Fish System.
A new Aquaponic project now exists in a small town called La Masica. It's going to benefit a girls home we support.
Our friend and long time Honduran partner, Jorge Amador, was the main catalyst for getting this project initiated and completed.
They worked hard and got all the supplies they needed from local friends and partners.
This is a wonderful example of the community working together to create practical solutions to support each other.
You can find out more about this ministry by clicking Here and Here.
These fish were cultivated and raised in a new aquaponic system in La Masica, Honduras for a Children's Home and Vocational School.